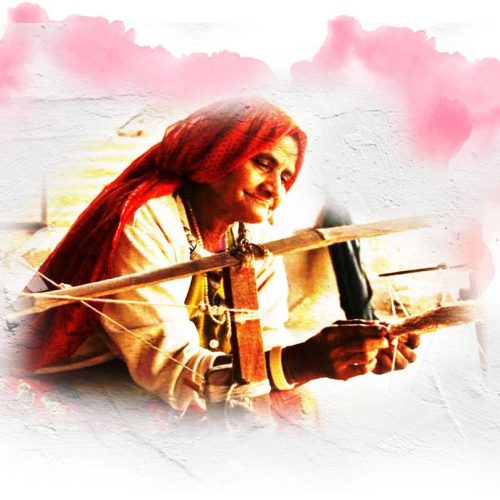 Our extended family, our artisans work very hard to keep the age old crafts alive. We celebrate the traditional forms as art that has been preserved by the craftsmen, handed down from generations.
The legacy of tie and dye weaving, ajrakh, block prints and the weavers of natural dyers and spinners based out of Bhujodi Kutch, is popular worldwide.
The Tangalia weave, a 700 year old technique of the Vankar community is a story that needs to be told.
The copper bells made by the Luhar community for generations, using age old techniques and tools where a stone is used to give shape to the bells, is a unique age old artform showcased by our artisans who strive to keep the technique alive.
Lippan Art, a popular art of Gujarat, Lacquer work and intricately embroidered torans, runners, potlis, handbags are testimony to their skill and virtuosity that our artisans display through detailing, symmetrical patterns in tiny geometrical forms.
The patola, Bhijoudi kala cotton, rabari embroidery, bead work, Pithora, applique work, teracotta khawda painting are the few of many dying artforms that needs to be revived.